Modern building's security and alarm systems are becoming more advanced, versatile and at the same time easy-to-use solutions that provide greater control and safety. Intruder detection systems feature various sophisticated devices like door and window sensors, motion detectors, reliable lock systems, glass break detectors and shock sensors. In case of any burglary, such integrated systems work out to contact emergency responders directly and ensures immediate reaction. The building owner can be far away from his property but the system is activated automatically. Having these systems installed will reduce insurance costs from your agent and will add to your feeling safety. Building's security systems deal with protecting people's life and securing assets. That's a good reason for us to be aware of the best product at the market. Every day we offer reliable, flexible and cost-effective solutions for any type and size of buildings and we love what we do.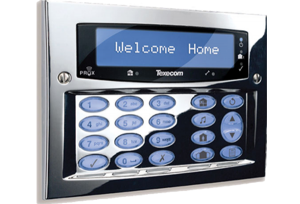 Residential security systems are supposed to add convenience and benefit to the way home owners are accustomed to live. Together with nice design, such systems feature a number of functions and can display security state, motion, lightning control, temperature, local security cameras, garage door control on the screen of the keypad. Installing such systems people especially appreciate ease of use while the home is occupied. We build up integrated home systems, install and train on easy to use systems, which can be monitored and controlled remotely. There are several systems that we provide free of charge on signing a monitoring contract. Below you can find specific information on some of our offers and please contact our experts in case you have any questions.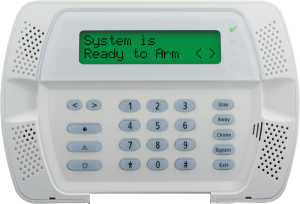 For commercial application no matter of type and size of premises we have to deliver cost-effective and highly scalable systems that work together as an integrated whole. To keep your environments safe and protected commercial safety systems are to be installed in every public spaces such as offices, warehouses, retail stores, restaurants, schools, hospitals, gyms, mass transit and many other facilities. Security solutions we offer provide you with fast and accurate notifications and life-saving information at emergency moments. In most cases, these systems are expandable to hundreds of hardwired zones controlled from a single place and have several ways of transmitting the signal to a central location. Time/date/arming state are usually displayed on the keypad panel. Security systems for commercial application feature more professional and durable devices such as beam sensors, motion sensors with coverage range of above 100 feet or contact sensors of higher performance. Moreover, they are backed up with more powerful batteries compared to residential systems.