We offer communication solutions to help you protect property and reduce risks. PA system presented below contains all the necessary elements to provide high efficiency of twenty indoor speakers. Please contact us and we will schedule a free walkthrough your site to make an estimate for your PA system required.
20 SPEAKERS IP PA SYSTEM OPTION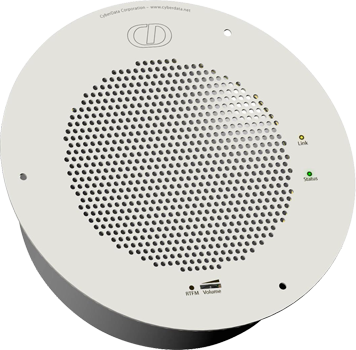 - 20 High Definition audio IP speakers
- Free PC with every order
- Seamless integration with your local network
- Local software installation and orientation on it
- Possibility to manage system from off site
- Ceiling and Wall mounted speakers available
- Integration of your current analog system into an IP system is also possible
- Installation costs are TBD upon a free site visit
CUSTOM OPTION
If you would like us to suggest and/or design a PA system for your specific application please give us a call or use our form and we will schedule a walkthrough at your site for a free estimate at the time which is the most convenient for you.