PUBLIC ANNOUNCEMENT SYSTEMS
Public announcement systems are required in public areas both for emergency occasions and for informative purposes. In New York, we offer universal systems that serve to inform of fire alarm, manage flows of people for orderly evacuation or broadcast spoken messages in smaller or larger public areas. Every organization nowadays whether it is a school or a café is safer and more efficient when there is an opportunity to reach for any amount of people and reduce panic in emergency or simply render timely information for your employees or students. We represent top quality audio equipment of both analog and IP based public address systems.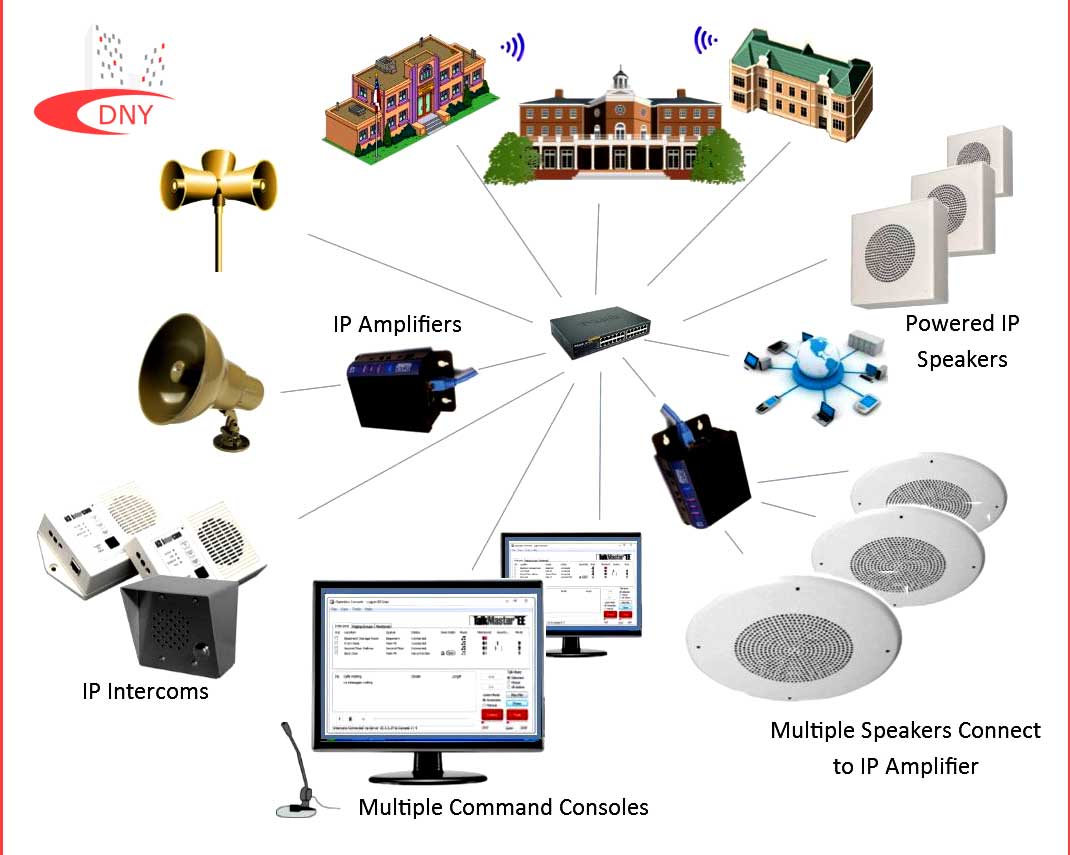 Among versatile and cutting edge public announcement systems available at the market, it is of high importance to choose exactly what the customer needs. When we say that we know how to do it we mean the following: 1. ask as many questions as needed to understand what the customer expects of the system; 2. know specific needs of a certain building as design specifications may differ for hotels, warehouses, cafes, schools etc.; 3. consider norms and standards required for specific organizations and facilities; 4. offer exactly the type of equipment to satisfy all the points above.